Data-issues bij uitbesteding onderhoud – wat doet u eraan?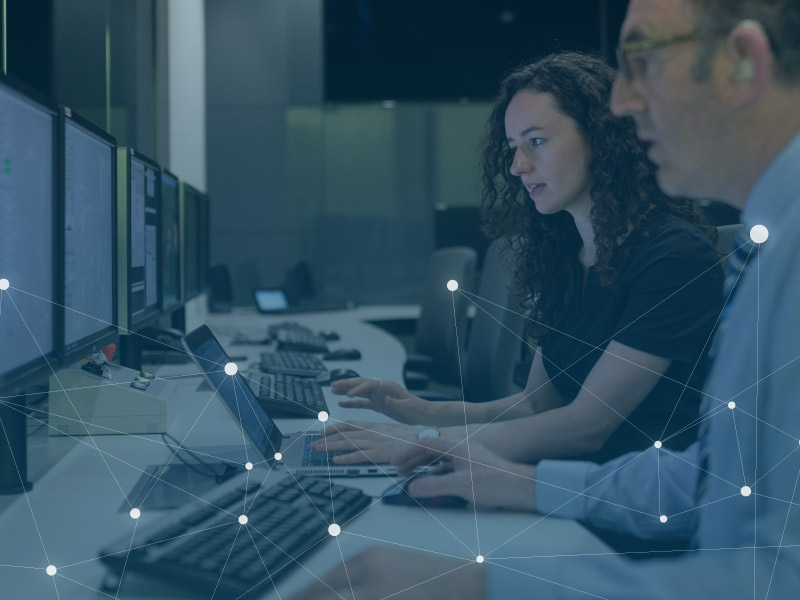 Bij de uitbesteding van het onderhoud van uw assets gaan in de loop van de tijd veel waardevolle data verloren en neemt de datakwaliteit af. Met elke nieuwe onderhoudspartij begint u weer van voren af aan met het opbouwen van informatie over uw assets en hun onderhoudshistorie. Terwijl die informatie essentieel is voor het optimaliseren van de prestaties en levensduur van uw assets. Waar ligt de oplossing voor dataproblemen bij het outsourcen van uw asset management?
De looptijd van een contract met een onderhoudspartij is meestal korter dan de levensduur van de assets die dit bedrijf voor u in beheer neemt. Daardoor hebt u nooit inzicht in de volledige lifecycle van deze assets. Want meestal legt zo'n bedrijf gegevens over de assets en hun onderhoud op zijn eigen manier, in zijn eigen systeem vast. Bij de overdracht naar een volgende partij wordt een assetlijst geleverd. De nieuwe contractpartner doet op basis van die lijst een inventarisatie en start vervolgens met het opbouwen van zíjn onderhoudshistorie. Maar was de assetlijst wel volledig? En hoe zit het met de classificatie en registratie van data? Als die per partij verschilt – en de kans daarop is groot – levert dat een andere versie van de waarheid op. Sowieso ontbreekt er een stuk in uw onderhoudshistorie, wat uw Asset Performance Management in de weg staat. Want de optimalisatie van de prestaties en levensduur van uw assets vergt complete en betrouwbare data over uw assets en hun onderhoudshistorie.

Eén asset management systeem als basis
Een van de oplossingen is uw onderhoudspartijen met het asset management systeem van uw organisatie te laten werken. Op die manier worden alle data in één applicatie vastgelegd. Vaste workflows zorgen er daarbij voor dat die registratie altijd op dezelfde manier gebeurt. Dit leidt tot een hogere datakwaliteit. Zo kunt u met IBM Maximo Application Suite onderhoudsmonteurs bij storingswerkzaamheden 'verplicht' een zogenaamde foutenboom (probleem, oorzaak en gevolg) laten invullen. En door met mobiele oplossingen data ter plekke in te voeren in IBM Maximo en niet later van papier over te nemen in de computer, voorkomt u fouten en verhoogt u de datakwaliteit verder. Ook de integratie van IBM Maximo met IoT-oplossingen en procesautomatiseringssystemen zoals SCADA helpen bij een complete en nauwkeurige registratie van belangrijke data over het onderhoud van uw assets – wie dit ook voor u doet.
Data-integratie en NEN 26660
Een andere oplossing voor het opbouwen van volledige en juiste data over uw onderhoudshistorie is uw eigen asset management systeem, zoals IBM Maximo, te koppelen aan de systemen waarmee uw onderhoudspartijen werken. Belangrijke voorwaarde hierbij is wel dat u goede afspraken maakt over data governance. Welke data worden er precies vastgelegd? En hoe wordt dit gedaan? De nieuwe NEN 2660-norm biedt daarbij houvast. Aan de hand van deze norm kunt u een informatiemodel inrichten waarmee al uw onderhoudspartijen data op één manier registreren, of dat nu in hun eigen of in uw systeem is. Belangrijke basisgegevens zijn bijvoorbeeld zaken als de asset tag, beschrijving (typering), locatie (PID), serienummer, fabrikant, bouw- of installatiedatum en verwachte levensduur. Met het consequent en uniform vastleggen van dit soort basale data beschikt u al over informatie die u zicht biedt op de status van uw assets en die u helpt uw asset management te sturen. Gaandeweg vullen uw onderhoudspartners deze informatie aan met gegevens over de beheer- en storingswerkzaamheden. Met hoeveel onderhoudspartijen u ook werkt, u houdt grip op uw asset management en legt een stevige fundering voor asset performance management.
Meer weten?
Meer weten over het oplossen van data-issues bij het outsourcen van uw asset management? Neem contact op met Berry Kleuver, +31-(0)6-15 00 53 38 of b.kleuver@gemba.nl.