SSO en 2FA voor IBM Maximo: gemakkelijk en veilig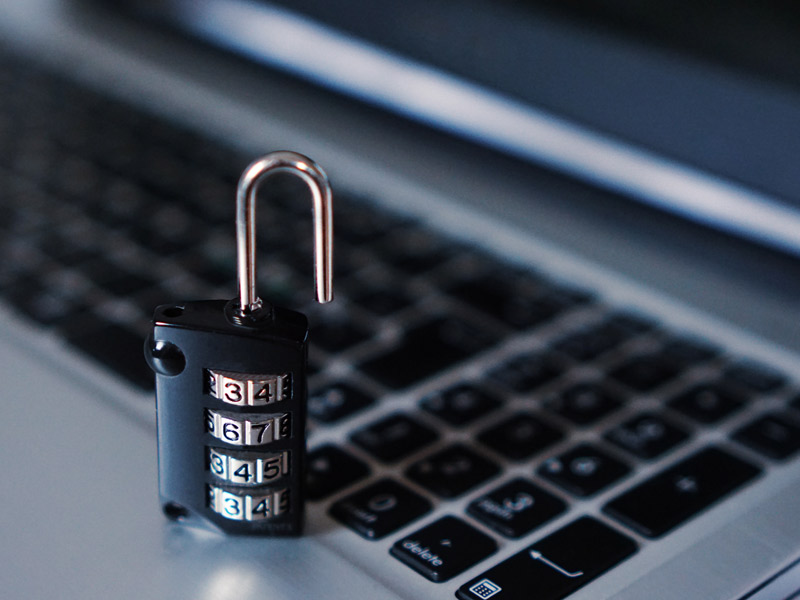 Eenvoudig in beheer, gemakkelijk voor gebruikers én veilig: dat is de kracht van Single Sign-On (SSO) in combinatie met Two-Factor Authentication (2FA). Een geruststellende gedachte, nu veiligheid belangrijker is dan ooit.
Hoe maakt u gebruik van SSO en 2FA met IBM Maximo? Dat hoeft helemaal niet ingewikkeld te zijn en kan op verschillende manieren.
De voordelen van Single Sign-On
Met Single Sign-On of SSO loggen gebruikers met één gebruikersnaam en één wachtwoord in op al uw applicaties. Lekker makkelijk voor hen dus, terwijl het uw organisatie een hoop beheerwerk scheelt. Gaat een medewerker bijvoorbeeld weg, dan hoeft deze persoon niet per applicatie als gebruiker te worden verwijderd. Dat doet u in één keer voor alle applicaties, net zoals het wijzigen van toegangsrechten. Snel en efficiënt dus! Single Sign-On heeft daarnaast nog een groot voordeel, namelijk dat u Two-Factor Authentication kunt toepassen voor extra beveiliging.
Two-Factor Authentication de norm
Steeds meer organisaties maken gebruik van Two-Factor Authentication, ook wel Multi-Factor Authentication genoemd. Het is zo langzamerhand de norm aan het worden voor het beveiligen van applicaties. Het principe van 2FA is simpel: gebruikers krijgen toegang tot hun applicatieomgeving in twee stappen. Naast hun gebruikersnaam en wachtwoord moeten ze ook een code invoeren. Die ontvangen ze via hun mobiele telefoon of een 'token', een speciaal daarvoor bestemd apparaatje. Zo minimaliseert u met Two-Factor Authentication de kans op ongewenste indringers.
IBM Maximo en 2FA
Ook met IBM Maximo kunt u 2FA inzetten. Dat is zelfs een 'must' als u de software niet alleen via uw eigen bedrijfsnetwerk, maar ook via het internet toegankelijk maakt voor gebruikers. 2FA wordt alleen niet out-of-the-box door Maximo ondersteund. Door gebruik te maken van het application server security model is het echter wel eenvoudig te implementeren. Wilt u Two-Factor Authentication toepassen in IBM Maximo, dan is dit bijvoorbeeld mogelijk via MS Active Directory (in combinatie met Active Directory Federation Services of ADFS), Azure Active Directory of de cloudoplossing van identity provider OKTA. Met het populaire SAML-protocol legt u eenvoudig de koppeling tussen IBM Maximo en deze drie meest gebruikte 2FA-oplossingen.
Al SSO of niet?
Maakt uw organisatie al gebruik van SSO op basis van SAML? Dan is de stap naar 2FA met IBM Maximo kinderspel. In Azure Active Directory en OKTA is dat bijvoorbeeld een kwestie van een vinkje zetten, ze bieden deze optie standaard aan. Doet u nog niet aan Single Sign-On, dan is het goed om eerst uw IBM Maximo-omgeving in kaart te brengen. Zijn er bijvoorbeeld koppelingen met andere systemen, zoals uw financiële systeem, uw ERP-software of CRM-applicatie? Maakt u gebruik van MxLoader voor het inladen van Excel-data? En hoe richt u uw 2FA-oplossing zo in dat u deze koppelingen kunt blijven gebruiken? Bij Gemba hebben we daar veel verstand van en helpen we u de stap naar Single Sign-On en Two-Factor Authentication probleemloos te maken.
Meer weten?
Meer weten over Single Sign-On (SSO) en Two-Factor Authentication (2FA) met IBM Maximo? Neem contact op met Michiel de Groot, +31 (0)20 – 48 22 929 of info@gemba.nl.