Gemba and MaxGrip join forces for Maximo customers in Benelux area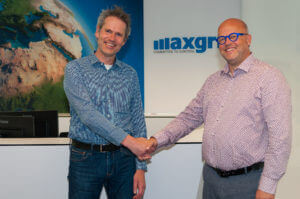 strEAM+ software provides the capability for introducing Reliability Centered Maintenance (RCM) into business management. In addition, significant incidents can be logged and permanently resolved with the intelligent Root Cause Analysis (RCA) methodology and the RBI module (Risk Based Inspection) is ideal for the inspection and maintenance of pressure vessels and pipelines, among other things. A fourth important element of the software is its suitability for the demonstration and structural management of compliance, including legislative and regulatory compliance. Because of its direct integration into IBM Maximo, Asset Performance Management can easily be made a part of daily routine, with user-friendliness guaranteed.
Adding strEAM+ and MaxGrip's technical expertise to the Gemba portfolio means that Gemba can now complete the circle of strategy, implementation, operation and optimisation.
MaxGrip is enthusiastic about this collaboration with Gemba, not least because of Gemba's technical expertise and wide experience with IBM Maximo implementations. Gemba and MaxGrip – a powerful team delivering complementary service provision and software solutions.
About Gemba

Gemba Service BV (Gemba) has plenty of experience when it comes to the implementation of Asset & Service Management solutions. Gemba supplies and implements IBM Watson IoT solutions, including IBM Maximo and IBM Controldesk. In addition, Gemba provides a variety of other services, including implementation, management and training. Gemba has a human capital of 30 and stands out thanks to its pragmatic no-nonsense approach and outstanding level of IT expertise.
Gemba is a Gold IBM Business partner in the Netherlands and Belgium; the business is also the largest IBM partner in the Benelux area in the domain of Asset & Service Management solutions.
About MaxGrip


MaxGrip plays a leading role in the field of Asset Performance Management. MaxGrip is a consultancy agency and software house in one, creating intelligent solutions for businesses that manage capital-intensive assets. By providing services and software, they contribute to meeting challenges in terms of safety, efficiency and reliability, ensuring that companies benefit from full control of their assets so that they can focus on their core business.
MaxGrip was founded in the Netherlands in 1997, and has been committed to control from the start. Today, MaxGrip has offices in the Netherlands, Malaysia, Singapore and the USA, as well as an extensive international partner network. Their customers operate in a wide range of markets, including foodstuffs, oil & gas, infrastructure & utilities and other industries. At MaxGrip we believe that improving the world is our business.
MaxGrip. Committed to control.
Visit us at www.maxgrip.com, www.linkedin.com
About strEAM+
strEAM+ is a MaxGrip software product. The software is integrated directly into IBM Maximo, ensuring seamless user acceptance, operational focus on reliability, data integrity and real-time insights into the performance of assets. strEAM+ balances risks and costs with regard to your business objectives and usually yields a return on investment within a year. strEAM+ is a modular solution which includes the following modules:
Reliability Centered Maintenance (RCM)
Root Cause Analysis (RCA)
Risk Based Inspection (RBI)
Compliance Manager
Asset Library