Visuele inspectie met AI: hoe zet u het in?
Visuele inspectie heeft de onderhoudswereld veel te bieden. Want conditiemeting van assets op afstand scheelt tijd en geld én is goed voor de veiligheid. We vertelden al eerder over IBM Maximo Visual Inspection. In deze blog geven we enkele voorbeelden van praktische toepassingen van deze software voor visuele inspectie met AI. Wat kunt u ermee? En wat kan Gemba daarbij betekenen?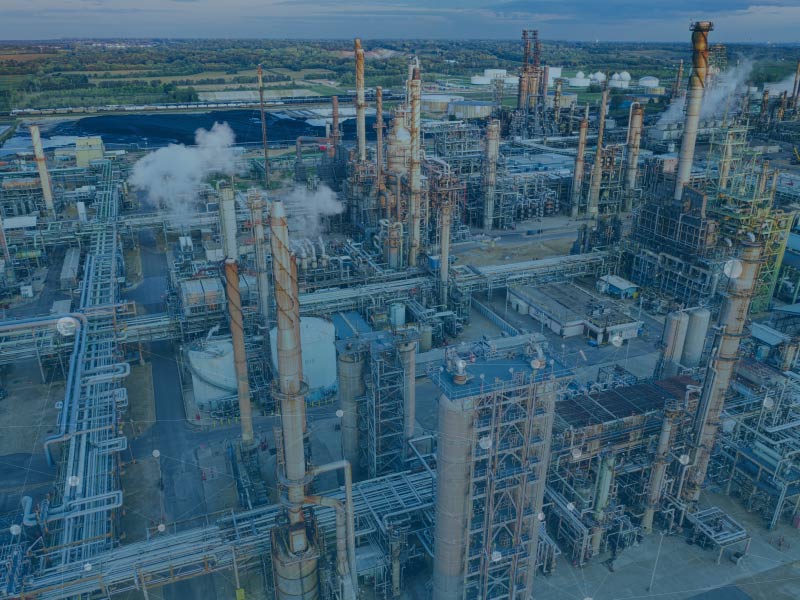 Offshore: visuele inspectie van onbemande platformen
Stel, u moet de conditie van de poten van een onbemand gas- of olieplatform controleren. Aan een boot of helikopter met onderhoudsmensen alleen hebt u niet genoeg. Er is bijvoorbeeld ook een medicus nodig en iemand voor de communicatie met de vaste wal. Een kostbare operatie die bovendien planningswerk vergt. Daarbij is het niet ongevaarlijk om mensen aan een touw te laten 'abseilen' langs de poten. In plaats daarvan kunt u ook een drone sturen die beelden van de poten maakt en vervolgens deze beelden met IBM Maximo Visual Inspection analyseren. Hoe roestig zijn de assets? En waar is onderhoud nodig? Door het systeem met steeds meer beelden te voeden en hierop aan te geven waar de pijnpunten zitten, leert u het om deze zelfstandig te herkennen.
Infrastructuur: visual inspection van tunnelverlichting
Het onderhoud van onze verkeersinfrastructuur gebeurt vaak op basis van prestatiecontracten. Hoe langer een weg, tunnel of brug dicht is voor onderhoud, hoe meer geld dat de onderhoudspartij kost. Met IBM Maximo Visual Inspection is het mogelijk om dit te beperken. Denk bijvoorbeeld aan een rijdende auto met een camera op het dak die beelden maakt van de tl-bakken in een tunnel om vast te stellen of ze nog aan de normen voldoen. Door iemand met kennis van zaken de beelden in IBM Maximo Visual Inspection te laten labelen en aan te geven wat acceptabel is en wat niet, wordt het systeem getraind om te bepalen wanneer een verlichtingsbak dient te worden schoongemaakt. Zo kan de tunnel open blijven tijdens een inspectie van de verlichting en dat levert veel winst op.
Netbeheer: visuele inspectie van gevaarlijke installaties
Met IBM Maximo Visual Inspection kunt u naast beelden van gewone camera's bijvoorbeeld ook röntgen- en warmtebeelden analyseren. Een voorbeeld van een mogelijke toepassing voor netbeheerders is de continue monitoring van componenten in hoogspannings- of middenspanningsstations met een infraroodcamera. Ook hier leert u het systeem om te bepalen waar onderhoud of vervanging nodig is. Op deze manier hoeft u geen medewerkers aan het werk te zetten in een gevaarlijke omgeving.
Productie, bouw, gas en olie, industrie: visual inspection voor veiligheid
Met IBM Maximo Visual Inspection is het mogelijk op verschillende manieren de veiligheid van de werkomgeving te verhogen en dat geldt in feite voor alle sectoren waarin de risico's groter zijn dan gemiddeld. Met een webcam kunt u bijvoorbeeld doorlopend beelden maken om te controleren of uw medewerkers wel een helm op hebben of andere vereiste persoonlijke beschermingsmiddelen dragen. Of denk aan automatische alarmering bij een 'man overboord'-situatie of als een medewerker ineens stil hangt tijdens onderhoud aan een opslagtank. U traint het systeem om dit soort gevaarlijke situaties te herkennen. De nieuwe Europese Corporate Sustainability Reporting Directive (CSDR) maakt het monitoren van en rapporteren over de veiligheid van medewerkers belangrijker dan ooit.
Met IBM Maximo Visual Inspection geen data scientist nodig
Voor welke toepassing u IBM Maximo Visual Inspection ook gebruikt, het grote voordeel is dat u geen data scientist nodig heeft om het systeem te trainen. De software schrijft zelf het datamodel en de logica. Een vakinhoudelijke expert kan eigenhandig de beelden beoordelen en aangeven wat de aandachtspunten zijn. Door dit niet door één persoon, maar door een team van inhoudelijke deskundigen te laten doen, brengt u daarbij nog meer objectiviteit in de bevindingen.
Stap naar predictive maintenance en asset performance management
Visuele inspectie wordt momenteel mondjesmaat door bedrijven ingezet. Ze maken bijvoorbeeld beelden met drones en schrijven daar een rapport over. Maar deze beelden worden niet gebruikt om een systeem zoals IBM Maximo Visual Inspection te voeden met data en zo de gezondheid van een asset of de 'asset health' te bepalen. Terwijl dit nu juist zo belangrijk is om onderhoud te optimaliseren en de stap naar voorspellend onderhoud te zetten. Asset Performance Management (APM), zo noemen we dit proces van assets monitoren, de asset health bepalen en de onderhoudsbehoefte voorspellen. Het helpt u slimme beslissingen te nemen over het onderhoud van uw assets en zo tijd en geld te besparen.
Demoapp IBM Visual Inspection
Hoewel AI-gestuurde onderhoudstoepassingen in de praktijk misschien nog beperkt worden gebruikt, zijn ze zonder twijfel de toekomst. Bij Gemba helpen we u IBM Maximo Visual Inspection op de juiste manier in te zetten en te koppelen met IBM Maximo Manage of andere onderhoudssystemen. Zowel voor als achter de schermen zijn we er druk mee bezig. Dat gaat van het behalen van de nodige IBM-certificeringen en het maken van proof of concepts voor een praktijktoepassing tot het organiseren van workshops over de mogelijkheden van IBM Maximo Visual Inspection voor medewerkers en klanten. En we hebben bij Gemba allemaal een demoapp voor visuele inspectie op onze mobiele telefoon. Met deze app is het mogelijk om de conditie van miniatuur zonnepanelen te inspecteren door beelden in realtime te analyseren. Op de onderhoudsbeurs Maintenance Next, afgelopen april, werd er door bezoekers enthousiast met deze demoapp geëxperimenteerd.
Meer weten?
Wilt u meer weten over IBM Maximo Visual Inspection of met eigen ogen zien hoe de demoapp voor visuele inspectie werkt? Neem contact op met Menno Gouma: +31 (0)6 – 15 82 86 35 of m.gouma@gemba.nl.